Basic Practical French Book
---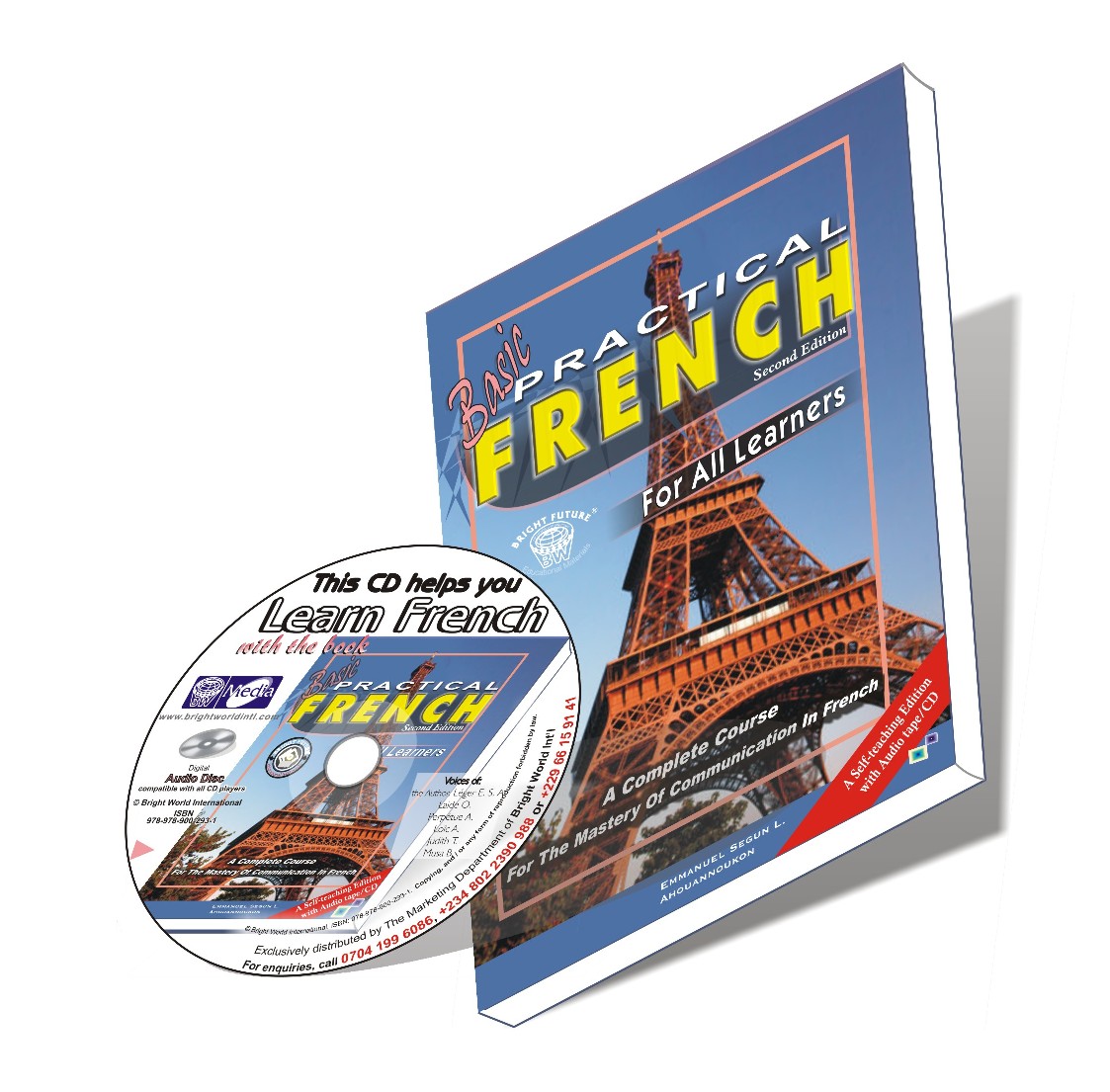 Designed to suit teenage and adult Beginners at any level of education BASIC PRACTICAL FRENCH contains all that is needed for the learner to acquire the ability to communicate fluently in the French language. The book together with the CD form a pack that will enable you to learn French easily on your own or better still, with the help of a teacher or in a classroom. This pack is proven to deliver effective result in learning (or teaching) French.
THIS BOOK WILL BE VERY USEFUL TO:
Candidates of JSCE (BECE), GCE (O'Levels exams), or UTME for French language;
Professionals who need the skills for communication in French.
Is French Still Important Today? French is a major international language of Science, Commerce, Industry, Diplomacy and Technology. French is today a prerequisite for employment in international organizations such as UN, ECOWAS, INTERPOL, AU, The World Bank, The Olympic Games, Diplomacy ... and definitely a plus in today's job market.
It is also a tool for personal integration as being a language spoken by a large number of people everywhere around the world.