Bright Future Student Diary
---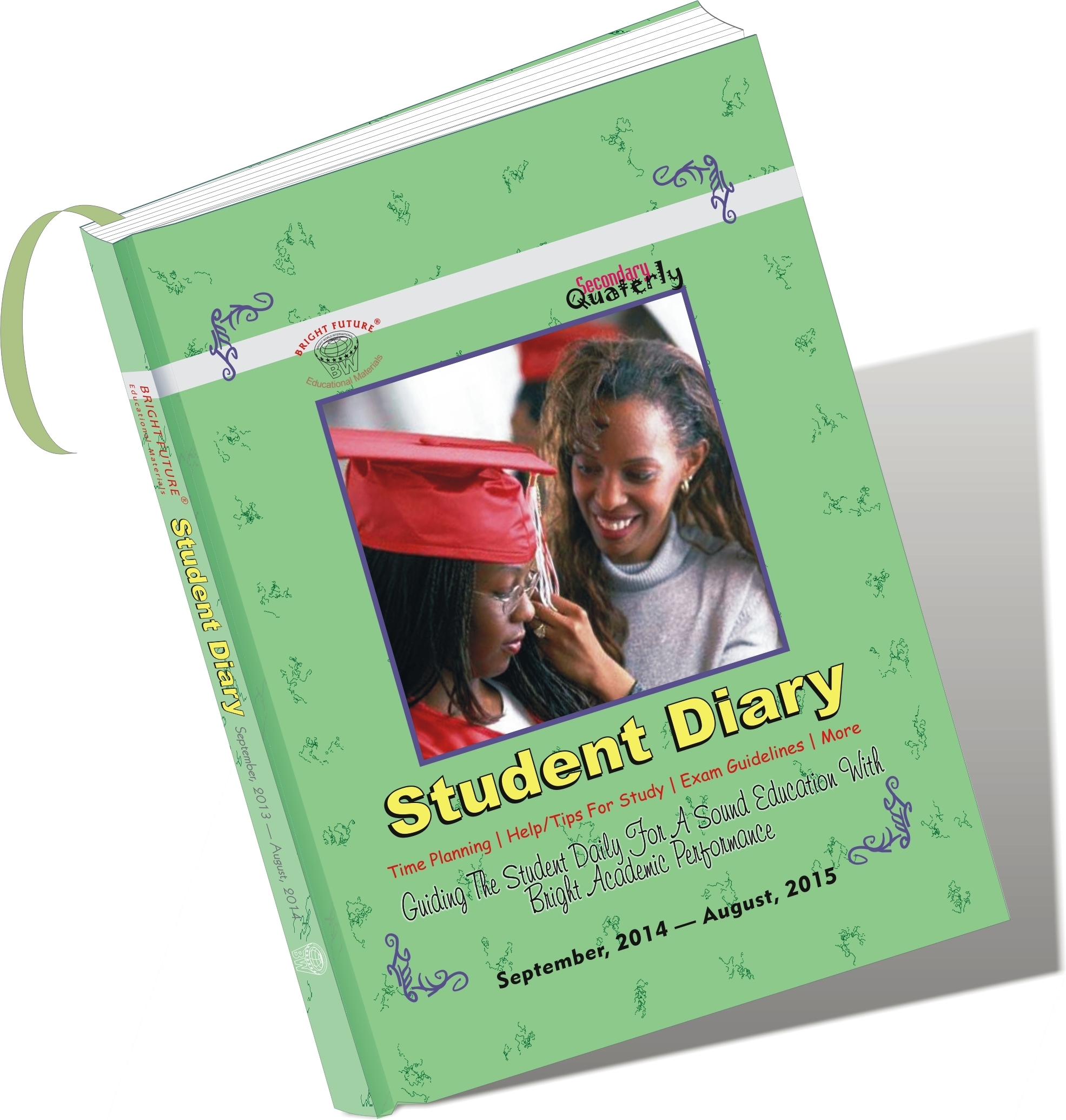 Across our continent today, schooling, which is supposed to be a process to education, does not normally expose the students to all the aspects which should make up a "good education". Those important but neglected aspects are what this diary is designed to expose all students to in their formative ages, at the secondary-school level, as they keep this diary everyday.
The diary is based on the universal education and therefore suitable for children from age 11 or12 to 17 or 18 in the junior and senior secondary school in any country, as the values which it (the diary) instills into the children are necessary and relevant in anything they would engage in as adults anywhere in the world.
Among other things, the Bright Future Student Diary will:
help develop the capacity for self-discipline,
instill the sense of responsibility,
inform/inspire for greatness,
motivate,
instill the sense of organisation,
lead through self-development in character, emotion and intellect,
instill the ability for decision-making,
instill the sense of vision, and
provide the opportunity to keep track of one's life.
This diary guides the student daily for a sound education with bright academic performance.
We therefore urge educators and parents/guardians to procure this diary for their students/wards, as this will help them.